Sea-Concert's stevedoring operation employs exclusively very skilled and experienced foremen, workers and crane drivers that have proven their performance and the ability to achieve fast despatch on numerous commodities such as steels, rice and other cargoes.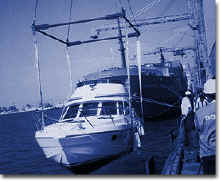 They are likewise very experienced in handling Project, Heavy Lift and oversized cargoes, proving diligence and thorough handling of expensive and sensitive merchandize.
Our Stevedoring services are available in all Thai ports.
We guarantee work around the clock, 7 days a week, 365 days a year to provide the ships of our principals with the reliable service and the quick despatch that they are entitled to expect.