Sea-Concert is pleased and proud being able to offer the services of a number of selected, highly skilled European Master Mariners to our clients.
With their proven track record of hands-on experience, handling all sorts of commodities as well as heavy lift/project cargoes and with their in-depth local knowledge, these professionals represent an invaluable asset to Ship Owners and Shippers/Cargo and Project Owners alike.
Our Master Mariners are available for deployment within Asia and Australia/New Zealand (other areas upon request) as: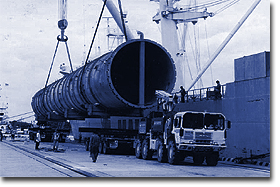 Supercargo/Port Captain
Project Supervision
Cargo Inspectors
We are furthermore able to provide local studies in most Asian countries in preparation of industrial projects and are specializing in solving problems connected with such projects.